Club Wise
Where Whisky Meets The Community
"The best curated young
professionals group in
Vancouver"
Andrew Dilts
Founding Member
Club Wise
TESTIMONIAL
Jim John once said that "you are the average of the five people you spend the most time with". Spending time discussing life, strategizing about business, and giving back to the community with Whisky Wisemen has truly encapsulated the spirit of this wisdom from Jim Rohn for me. Many of the lifestyle improvements and financial advances I have made in the past three years have been directly attributed to connections that I have made at Whisky Wisemen. Learning about whisk(e)y and having a great time at the classy and high quality events certainly does not hurt either.
- Founding Member, William Hall
OUR STORY

Whisky Wisemen Society is a for-purpose (not-for-profit) organization founded on a love for whisky and the desire to share that love with a driven and impactful community. We are an engaged group of young professionals who didn't want to just sit around drinking without a purpose. We started in Vancouver and have since scaled up to chapters across Canada, the US, and the Cayman Islands. In the process have raised more than $60,000 for charities such as Zajac Ranch, Brown Bagging for Calgary Kids and Backpack Buddies. Further we have raised awareness for impact both in our communities and worldwide – all while enjoying some of the world's finest whisky.
We aim to encourage every individual to push the boundaries in their own personal and professional lives in order to reach their maximum potential. Our value proposition to everyone is to do one thing each day that betters you and the community you live in. No matter what your situation in life we believe it is always possible to help others and to view the world holding a glass half full.
ABOUT CLUB WISE

Club Wise aspires to be a multidimensional organization bringing together driven young professionals—both men and women—seeking to grow both personally and professionally.

Our structure brings together 6-8 major private events with national whisky ambassadors, professional speakers and industry leaders; a new venue location for each event; as well as access to our social events throughout the year. Our exclusive membership spans high ranking executive roles, includes business owners, as well as major community partners.
Average income $115K

62% Senior to executive level professional services

38% Business owners/ Entrepreneur

Age 30-40
letter from the chief executive officer
Welcome!

Thank you for your interest in Club Wise, an exclusive Vancouver based whisky club that is committed to expanding the knowledge of whisky and engaging with its community. Over the course of 2018 we will take you through multiple events, guide you through various initiatives, and facilitate the creation of a tightly knit community.

The vision of Club Wise is simple: we are bringing together whisky lovers, furthering our members' understanding of world class whisky, and donating both our time and proceeds to local charities. The entire model of Club Wise was built around the concept of 'paying it forward'.
On this website you will find a detailed breakdown of what is involved in the group, as well as what it means to be member.

We are so excited to kick off this initiative and look
forward to connecting with you!

LESLEY ANNE BROWN
CHIEF EXECUTIVE OFFICER
WHISKY WISEMEN
Quarterly Formal Events
Once a season, Club Wise will host a formal event that will include a variety of speakers, whisky tastings, and networking opportunities. More specifically, each event will have three major components: Education, Community Involvement, and A Love For Whisky. With two speakers at each event, there will be a whisky tasting facilitated by various brand ambassadors as well as an industry leader who will present and lead the group discussion on their respective field.
Past Whisky Wisemen Speakers examples:
Jessica McDonald, previous CEO of BC Hyrdo

Arthur Griffiths, previous owner, GM Place, NBA Grizzles, Canucks

John Bromley, CEO & Founder CHIMP

Rocco Rossi, President & CEO, Prostate Cancer Canada

Farhan Mohamed, Editor - In - Chief, Founder, Daily Hive

Drew Green, CEO of INDOCHINO

Brian Scudamore, CEO O2E Brands

Al Jessa, President of Joey Group Restaurant

Manny Padda, Angel Investor of the Year, Founder New Avenue Capital
Past Whisky Tastings examples:
Glenmorangie

The Glenlivet

Nikka Whiskey

JP Wisers
Summer Party
We use this as an opportunity to welcome the second cohort of members, as well as to bring the membership together for casual drinks. Often hosted on a patio or rooftop, our summer party is not to be missed!
Second Batch Whisky Wisemen Whisky barrel
In 2018 Club Wise will have the opportunity to not only purchase the exclusive Whisky Wisemen whisky, but to create it! Partnering with a Local Vancouver distillery, we will come together as a membership and produce a barrel of whisky, aging it for over 3 Years.

We will then come back together to open and taste our whisky!
A Meeting at Bletchley Park
In Bletchley Park spirit, Club Wise is excited to announce we will host a 5 part series to gather our members together in a small group setting. We aim to create an environment where we learn more about how awesome our members are. Our purpose, much like Bletchley Park, will be to build meaningful conversations, be mutually beneficial, and build personal and business relationships.
End of Year Gala
As seen in BC Business, every year we wrap up our membership with a bang! Gowns and black tie, we host a formal evening to bring an end the year and to recruit new members.
Breakfast Feast
New to 2019, sponsored breakfasts. As we increasingly have sponsors wanting to partner with us, in 2019 we will curate small private events with Club Wise and guests only.
You can expect these to begin this spring of 2019!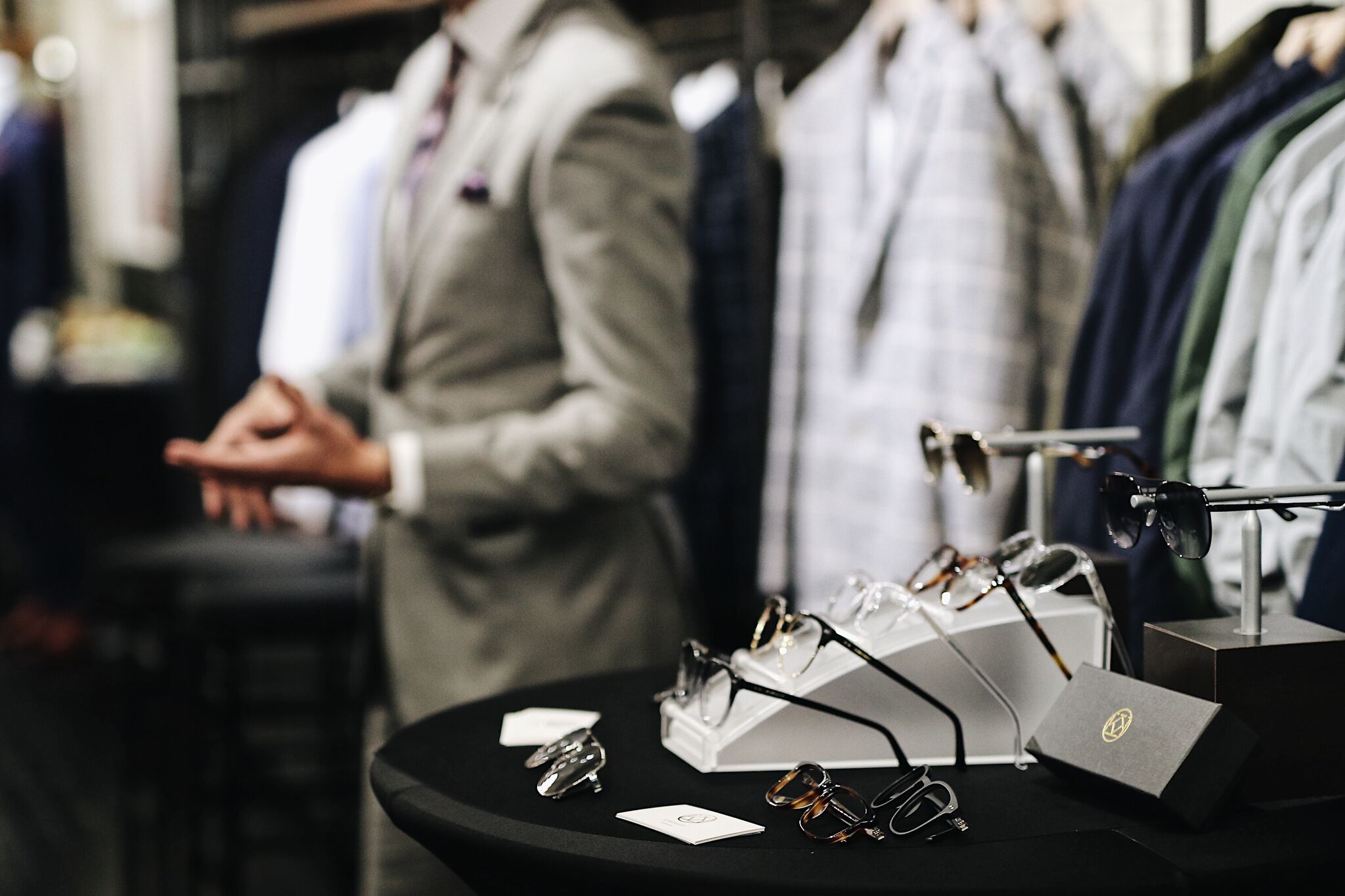 Membership Levels
Jim John once said that "you are the average of the five people you spend the most time with". Spending time discussing life, strategizing about business, and giving back to the community with Whisky Wisemen has truly encapsulated the spirit of this wisdom from Jim Rohn for me. Many of the lifestyle improvements and financial advances I have made in the past three years have been directly attributed to connections that I have made at Whisky Wisemen. Learning about whisk(e)y and having a great time at the classy and high quality events certainly does not hurt either.
- Founding Member, William Hall
"The Islay" Membership
At Club Wise, we want to create an opportunity for you to feel the connection of a our community. The Club's highest priority is ensuring members have opportunities to network, socialize and relax.

One time payment of initiation payment
Early Bird $275 By December 31st 2018
General payment $300 January 21st 2019
Access to the following events: (ticket purchase required)
4 Formal events ($60 Per Event)

Summer Party (To be determined)

End of Year Gala ($80)

First right of refusal to whisky production (Purchase of bottle not included)
"The Highland" Membership
At Club Wise, we want to create an opportunity for you to feel the connection of our community. The Club's highest priority is ensuring members have opportunities to network, socialize and relax.
One-Time all inclusive payment
Early Bird $475 By December 31st 2018
General payment $500 January 21st 2019
Access to all Club Wise events
Including:
4 Formal events

Summer Party

End of Year Gala

First right of refusal to whisky production (Purchase of bottle not included)

10% off all Whisky Wisemen events (ex. Golf Tournament, Be Wise, Private Dinners)

1 Time, "Member Swap" for an event in case you are not able to attend one of them
"The Speyside" Membership (Corporate)
Whether you're bonding over a business idea or bonding over whisky, the Corporate Membership is the ideal solution for combining work and play. A corporate membership is owned by an organization or company with 1 primary ambassador to the Whisky Wisemen to represent their company. A company can have as many corporate memberships as they wish, however your ambassador must still apply online and be accepted into the membership.

As ours are high premium events with industry leaders, the corporate package is perfect for those who want to participate as well as to engage with their clients and colleagues.

One-Time payment $1,200.00
Access to all Club Wise events
4 Formal events

End of Year Gala

Summer Party

First right of refusal to whisky production (Purchase of bottle not included)

Membership is held in business name with ability to send up to 2 guests to each event

NOTE: 1 invitation to gala

10% off all Whisky Wisemen events (ex. Golf Tournament, Be Wise, Private Dinners)

Access to membership directory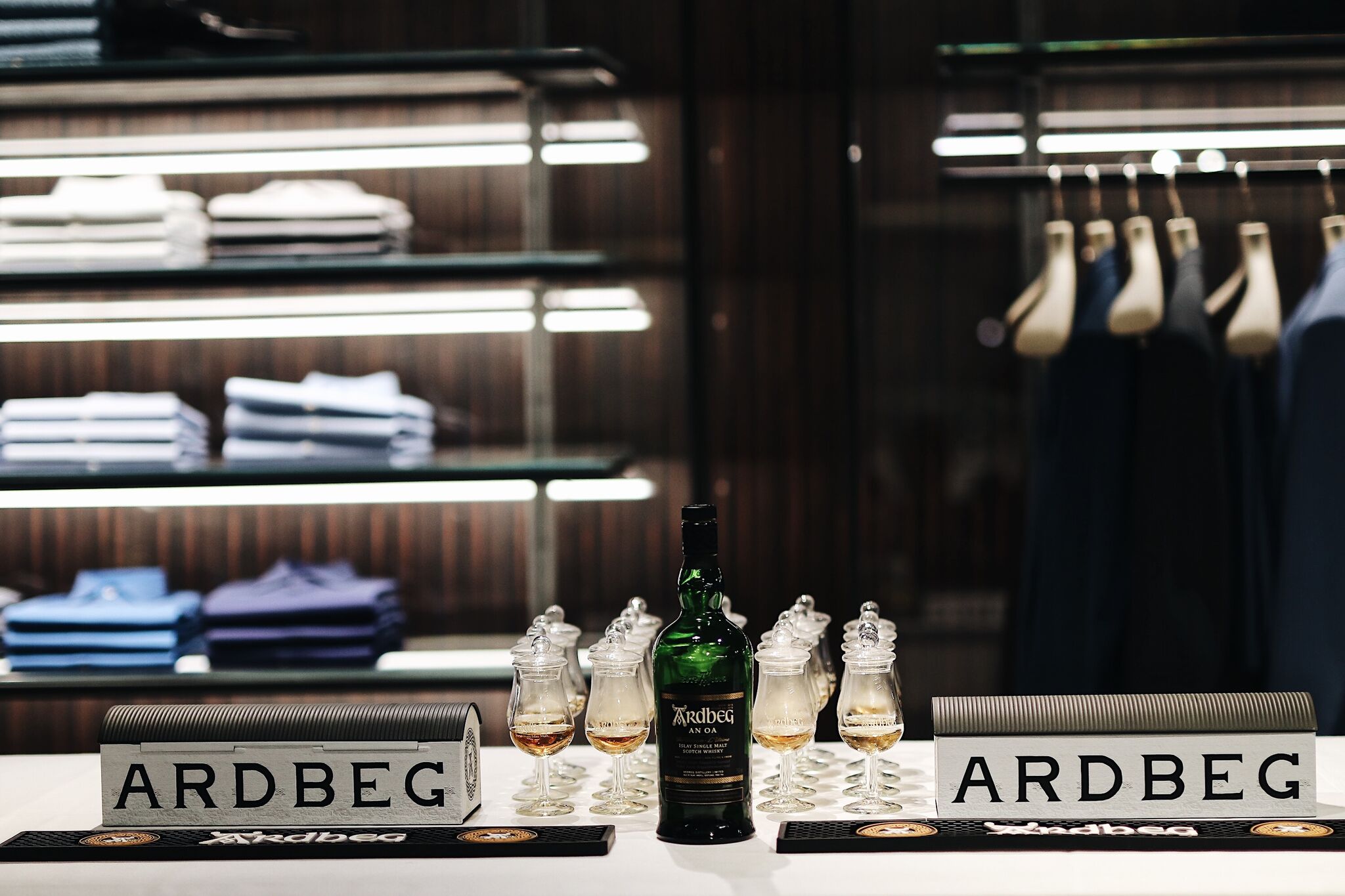 IMPORTANT DATES

January 17th 2019: Kick Off Event

March 6th- April 10th: Bletchley Park (Every Tuesday)

April 25th 2018: Formal Event

2019: Whisky Wisemen whisky barrel

June 13th 2019: Summer Patio Party

September 19th 2019: Men's Formal Event

October 2nd- October 30th: Bletchley Park (Every Tuesday)

November 21st: End of Year Gala
FEES & DUES SCHEDULE 2018

Highland Park Membership
One-Time Early Bird Payment $475 (Due date: December 31st 2018)
One-Time General Payment $500 (Due Date: January 21st 2019)

Islay Membership
Early Bird $275 By December 31st 2018
General payment $300 January 21st 2019

(NOTE: Events will be additional cost per event)

Speyside Membership 2018
One-Time Payment $1,200 (Due date: January 13th 2019)